New role encourages home grown talent
Wednesday 19th August 2015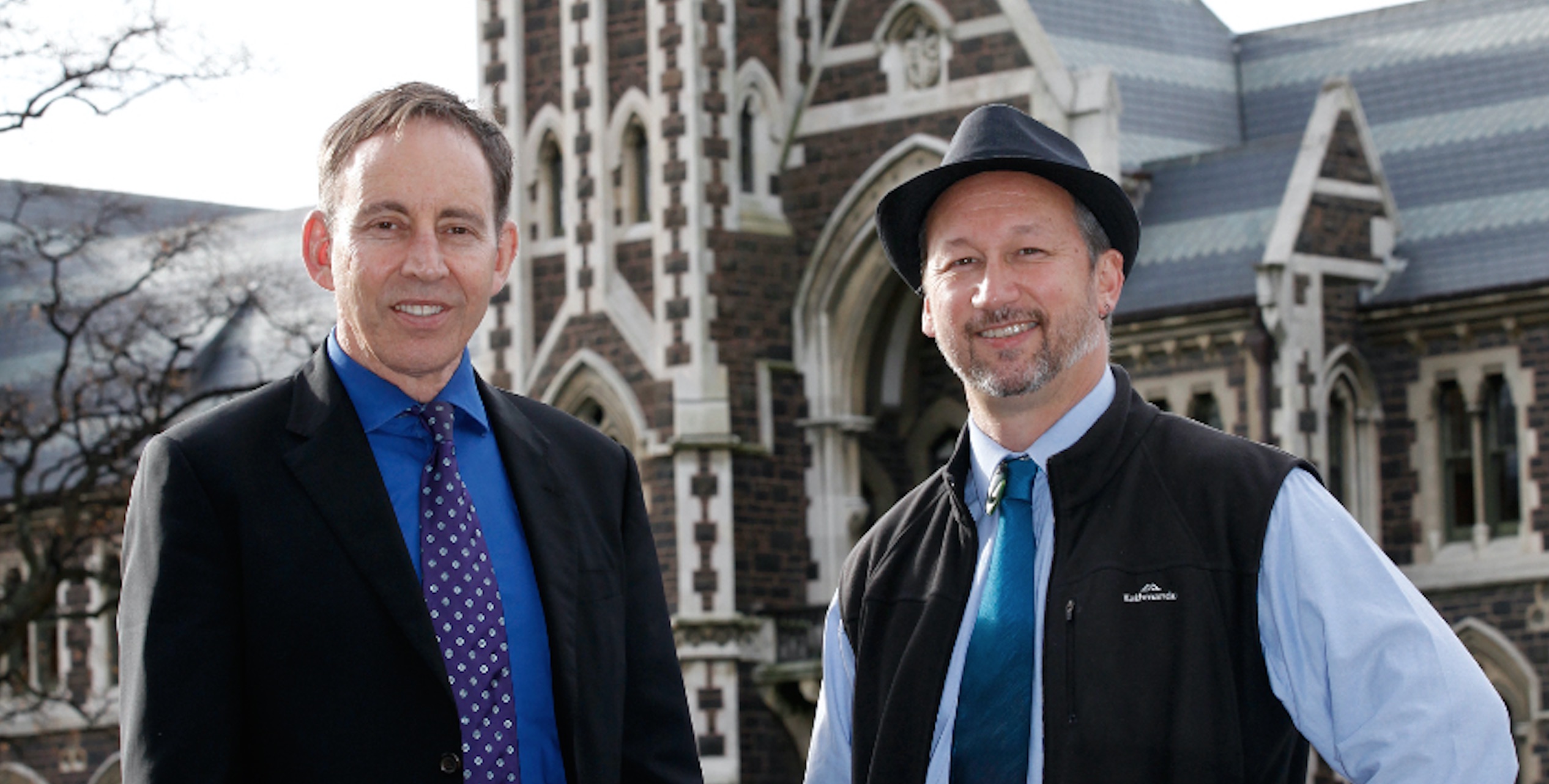 AUGUST 2015
Beef + Lamb New Zealand (B+LNZ) Genetics has appointed Dr Phillip Wilcox as its inaugural senior lecturer in quantitative genetics* at the University of Otago.
Dr Wilcox has a background in molecular and quantitative genetics and comes from the forestry-focused Crown Research Institute, Scion, where he was a senior scientist. He was also a part-time senior research fellow with the University of Otago's Department of Biochemistry, working in the field of human genetics.
Dr Wilcox's main focus in the B+LNZ Genetics funded role will be establishing a two-year Master of Applied Sciences in Quantitative Genetics at the university. Quantitative genetics is central to most B+LNZ Genetics research activities and underpins its world-leading sheep genetics system, SIL.
"For the past 20 years, to get people with these skills in New Zealand, we've tended to recruit people with PhDs or advanced Master's from overseas. The Master's programme is an opportunity to begin filling such roles with homegrown talent.
"It's about ensuring New Zealand has a ready supply of appropriate capability – talent that is highly relevant to our primary sector's productivity. And continued genetic improvement is a key part of sustaining our nation's GDP."
Dr Wilcox says students are likely to come from biological, statistical or computer science backgrounds.
Of Ngāti Rakaipaaka, Rongomaiwahine and Ngāti Kahungunu ki Wairoa and Pakeha descent, he is committed to encouraging greater levels of engagement by Māori in genetics technologies and increasing the use of this technology by Māori entities, for both commercial and cultural outcomes.
Dr Wilcox says he was attracted to the position because he recognised it was an opportunity to make a difference. "It's the same reason I was attracted to research when I first started back in 1985 – the potential to make a positive contribution to our country and people's lives through scientific research in quantitative genetics – and genetics more broadly."
B+LNZ Genetics chairman Dr Chris Kelly says quantitative genetics is a critical discipline in animal and plant breeding and key to B+LNZ Genetics' ability to drive continued genetic gain for commercial sheep and beef farmers. "It is, however, a specialist discipline and there are very few practitioners trained to an advanced level in New Zealand.
"B+LNZ Genetics is investing in the senior lecturer position and Master's programme so the red meat sector can begin building people capability to ensure animal breeding continues to advance sheep and beef production in the future.
"The Master's programme will link with other genetics programmes in New Zealand and make extensive use of primary industry scientists. This will help facilitate a pathway for Master's students to transition into work positions."
The new position sits within the University of Otago's Department of Mathematics and Statistics and Dr Wilcox will work alongside other scientists from the university who also contribute to B+LNZ Genetics research.
More background on Dr Wilcox
Dr Wilcox comes from an East Coast sheep and beef farming family, with the past three generations directly involved in farming.
After leaving school, he worked for the New Zealand Forestry Service, culling deer. He credits this time for his pragmatic perspective and love of the outdoors. "It's a passion I find complementary to my primary sector relationships and technology transfer work."
Dr Wilcox then attended the University of Canterbury, where he completed Bachelor of Forestry Science. He joined Scion's predecessor, New Zealand Forest Research Institute, initially researching native tree species, but then moved into a role that involved quantifying – from a forest manager's perspective – the likely impact of selected breeding and how it would change their operation. After five years, he went to North Carolina State University to complete his PhD in genetics. "In the process, I realised the benefits of selective breeding."
More recently, Dr Wilcox has developed engagement frameworks for scientists working with Māori communities. He is currently working with a team of Māori researchers developing culturally appropriate guidelines for biobanking and medical genomics. He was recently appointed as a 'Māori champion' in the National Science Challenge, New Zealand's Biological Heritage, and the Bio-Protection Centre of Research Excellence.
Dr Wilcox is also programme leader of the Virtual Institute of Statistical Genetics – a University of Otago-based organisation, which sits across New Zealand's CRIs and universities. It develops and tests new quantitative genetic methods for application in primary and health sectors.
* What is quantitative genetics?
Quantitative genetics is the study of the inheritance of traits that can sit anywhere along a range – eg, an animal's height or weight – as opposed to traits that can only be one of several distinct options, such as eye colour in humans or flower colour in peas.

Previous