Sheep Breeder Roadshows
Friday 20th September 2019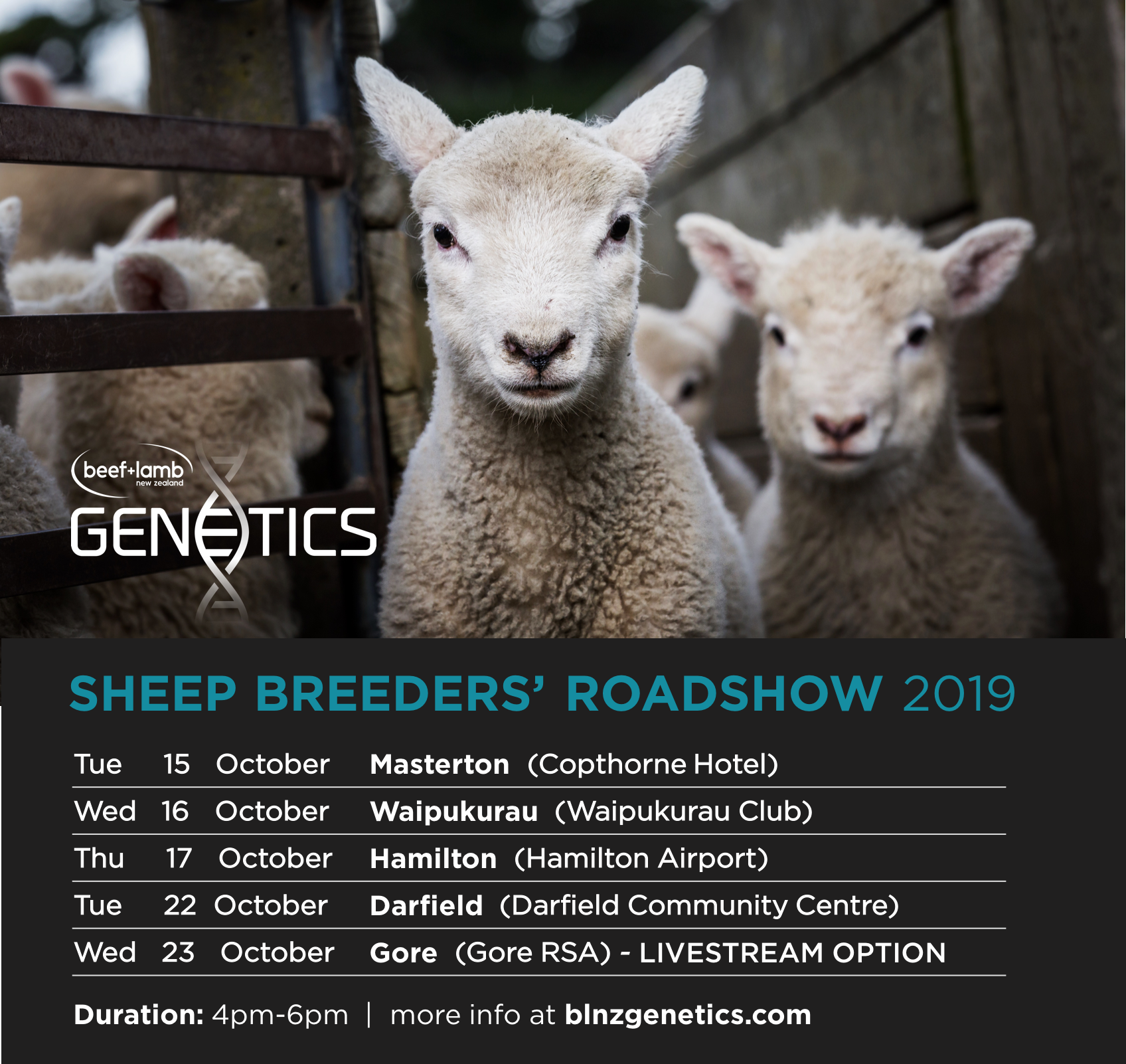 Running from 4-6pm, the five roadshow meetings are a great opportunity to talk to us about our programme and to ask any questions.
We will prioritise content at each event, based on what attendees want covered – so please let us know what topics are of most interest to you when you register.
Topics include:
nProve demonstration
Single Step value proposition
Genomics (mBVs / commercial multiplier)
Data quality
Connectedness / progeny tests
Sire referencing schemes
Methane (Greenhouse Gas) module
Facial Eczema
NZGE
Visual Scores
Wool quality
Meat quality
If you are unable to attend or there is no event nearby, you can
view via livestream on Wednesday 23 October
.
Kind Regards
B+LNZ Genetics Team

Previous