The B+LNZ Genetics Beef Progeny Test compares bulls under New Zealand commercial farming conditions. The test involves about 2000 beef cows and heifers and 1300 dairy cows each year, on four large properties across New Zealand. A mix of both internationally-sourced and New Zealand semen is used.
From a beef farming perspective, steers and cull heifers are assessed on their carcase traits, while replacement heifers are tracked for their maternal characteristics.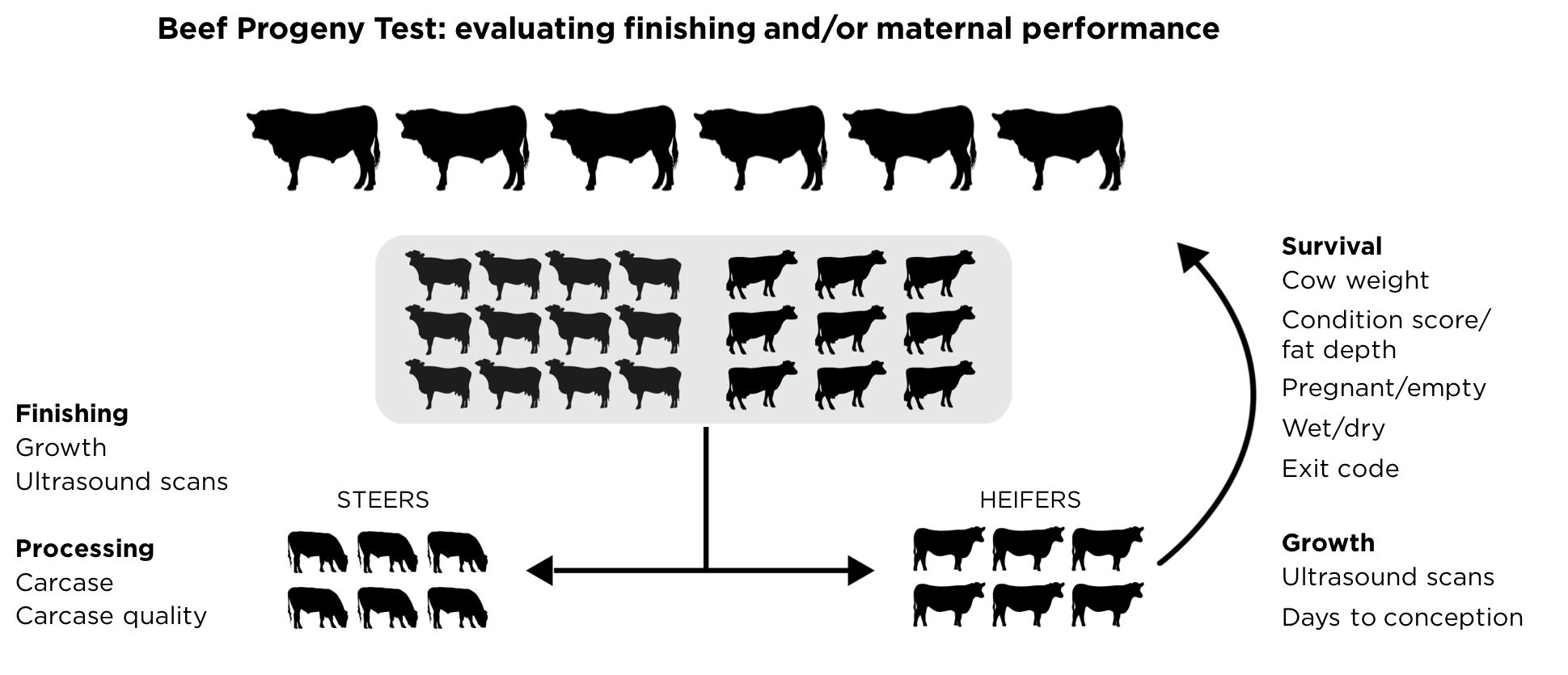 The dairy strand of the test aims to calculate the additional value that can be added by using high-genetic-merit beef bulls over dairy cows that would otherwise be mated to follow-up bulls.