Use bull EBVs to make more money
Thursday 9th August 2018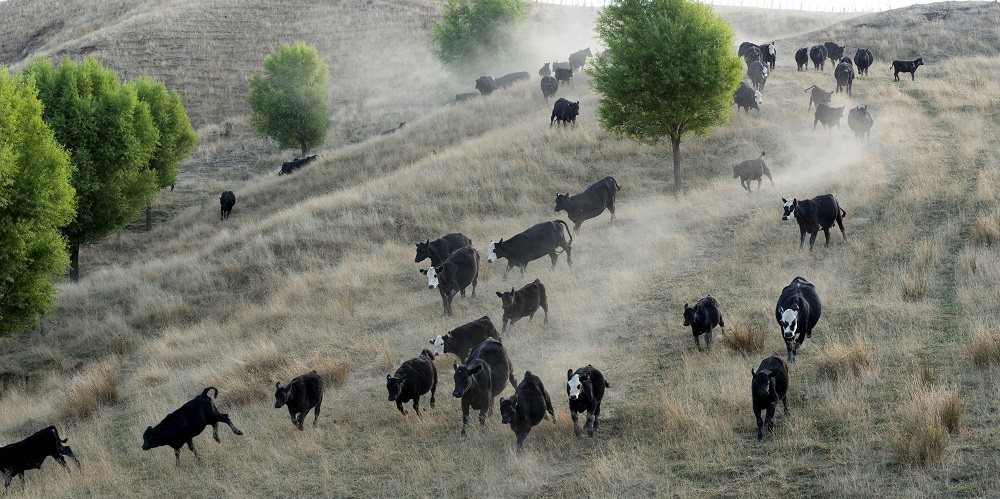 The first crop of calves from Beef + Lamb New Zealand (B+LNZ) Genetics' Beef Progeny Test have all been processed and the results are out.
B+LNZ Genetics National Beef Manager Max Tweedie said the resounding conclusion is that estimated breeding values (EBVs) work.
"Averaged across all of the traits we measured, bulls' EBVs delivered 73% of the performance they predicted.
"Put simply, that means using bulls with better EBVs gives you reliably better calves – that is, on average, calves perform in line with what their sires' figures predicted. And, the consequence of that is better returns."
The test's first mating was in 2014 and has involved about 2200 cows and heifers on five large commercial properties each year since. A mix of both internationally-sourced and New Zealand semen has been used, covering a wide range of breeds. Some sires had highly accurate EBVs, while others were low accuracy. Regardless, the sire's EBVs predictions lined up with actual calf performance.
The progeny have been monitored for key performance traits. Steers are assessed on their finishing and carcase traits, while replacement heifers are tracked for their maternal characteristics.
"These results relate to the steers from that very first mating and the heifer progeny's own first matings. Not everyone is convinced that EBVs are all they're cracked up to be. But this large-scale test – carried out under real commercial conditions, across New Zealand – is very clear in its findings. EBVs do work," says Mr Tweedie.
"If we drill down into specific traits, you see that some are strongly reliable. For instance, the growth EBVs – 200, 400 and 600 Day Weight – are very strong, with calves delivering close to what their sires' EBVs predicted.
"By the time you're looking at the 600 Day Weight performance, the heaviest EBV sire's calves weigh 66kg more than the lightest sire's calves. At $3/kg, that's worth an extra $198 per calf."
Other traits that perform reliably close to their EBV predictions were fertility – "Days to calving" EBV – and Rib Fat.
When it came to carcase performance, there was a "satisfactory" – i.e. actual calf performance was less than half that predicted by the EBV – for Intra Muscular Fat (IMF) and Carcase Weight EBVs.
"So, yes, some EBVs are predicting calf performance better than others. While this project isn't all about EBVs, the early and clear message is that EBVs do a good job of producing the progeny they predict they will.
"The principal stands: EBVs work."
To see the full results click here
For more information, contact:
Max Tweedie, B+LNZ Genetics National Beef Manager
Mob: 027 404 5205
Email: max.tweedie@blnzgenetics.com

Previous